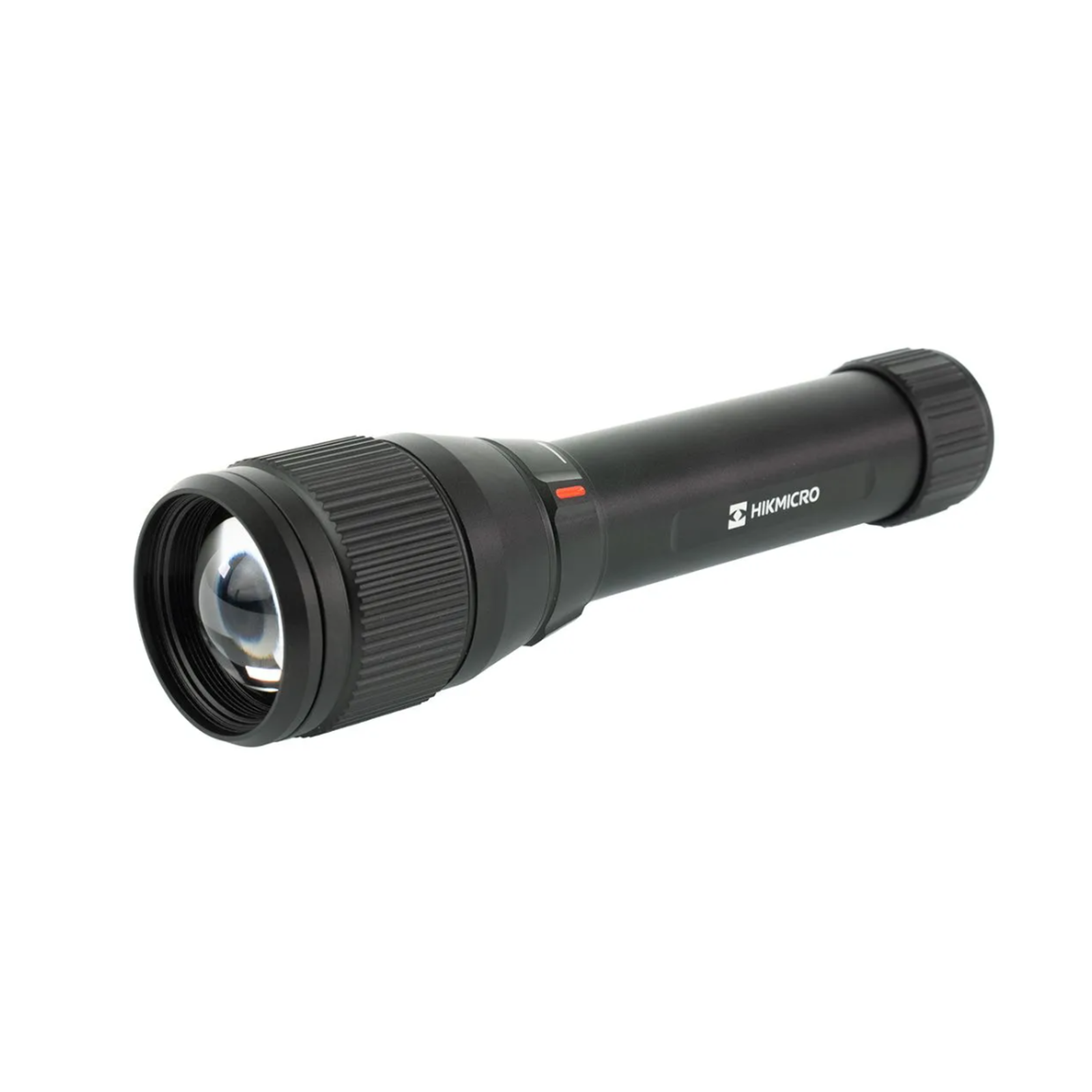 Many night vision scopes and goggles use IR (infrared) illuminators for support.
Normal night vision amplifies residual light to provide a clear visible image, which is usually much more difficult to see with the naked eye.
If there is no residual light, for example because there is a large cloud cover in front of the moon and stars or because you are inside a barn or shed, this IR lamp can offer the solution.
Wavelength
Because an IR light often provides the necessary support, they are usually included with most night vision scopes.
However, these often have a wavelength of 850nm. This is a great wavelength for general use and for long distances.
However, this wavelength can give off a slight red glow that is visible up close.
This lamp has a wavelength of 940nm and therefore does not give a red glow, but has a shorter range (still 200m).
This makes this cloth extremely suitable for pest control that often takes place at short distances.
Adjustable light
This light has an adjustable brightness and focus.
By making the light beam narrower with the focus, the light can reach further and brighter without using more power.
If necessary, the brightness can always be increased.
This allows the lamp to be adjusted to the situation with optimal power consumption.
Battery
The HikMicro Pro IR-Illuminator uses a rechargeable HM-3632DC battery and works for up to 5.5 hours.
The lamp comes with 2 of these batteries, so you'll never be without power!
These batteries do require a charger which is not included.
We expect to get these in stock soon.
| | |
| --- | --- |
| Mount: | No |
| Flashlight: | 940nm IR-Illuminator |
| Laser: | No |
| Lumen: | N.a.v. |
| Battery: | HM-3632DC 3,6v |
| Features: | Adjustable focus & brightness, 2x HM-2632DC battery |