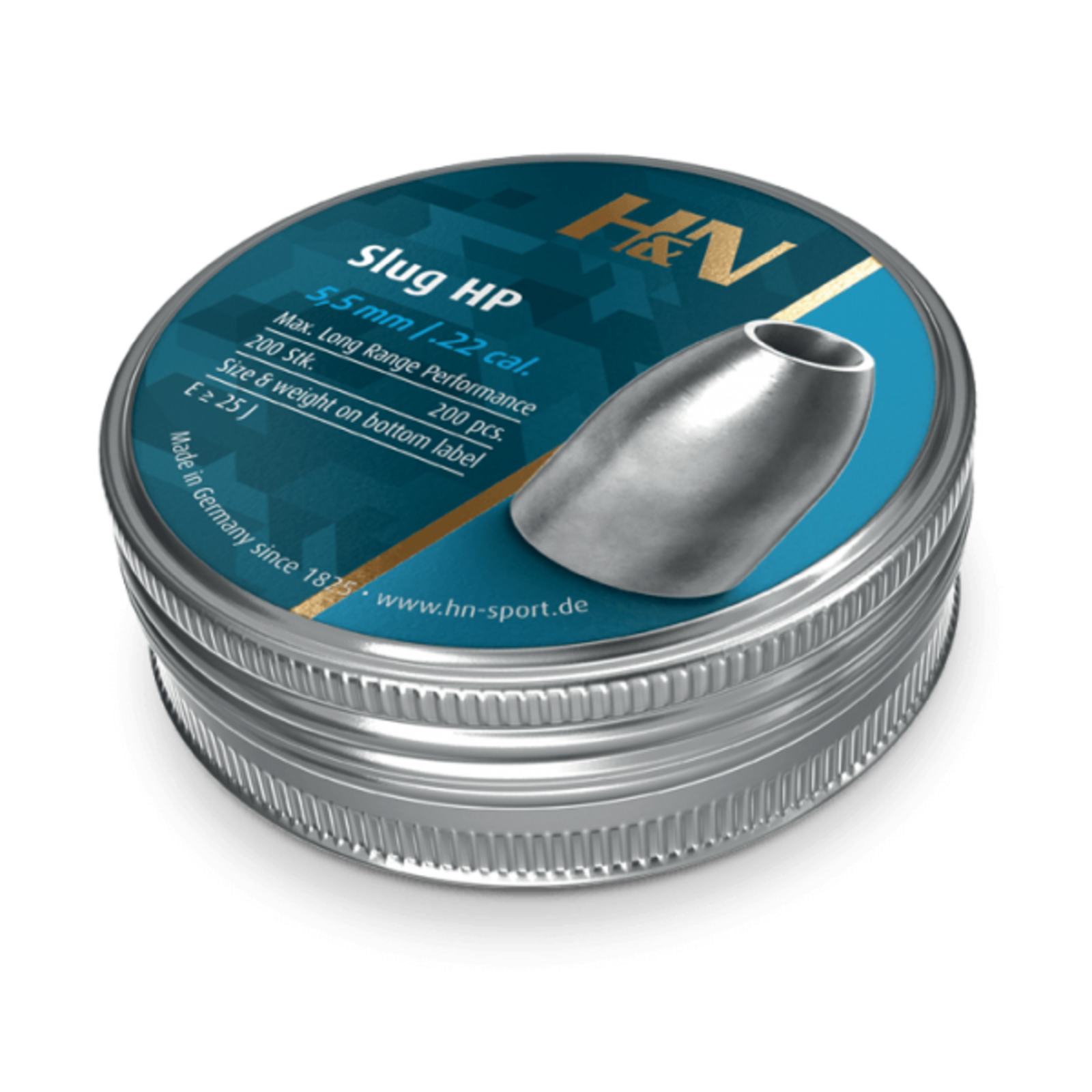 Thanks to the high ballistic coefficient, this bullet has a low air resistance and retains its energy for a long time.
This slug is able to transfer this energy into an enormous impact thanks to its high weight.
H&N recommends using this ammunition in rifles with a minimum of 25 joules and an optimum energy of around 40 to 60 joules joules.
| | |
| --- | --- |
| Count: | 200 pcs |
| Caliber: | 5.5mm (.217) |
| Design: | Flat-base Hollow-point (FB-HP) |
| Weight: | 21 grains |
| Length: | 6.7mm |
| BC: | 0.091 |