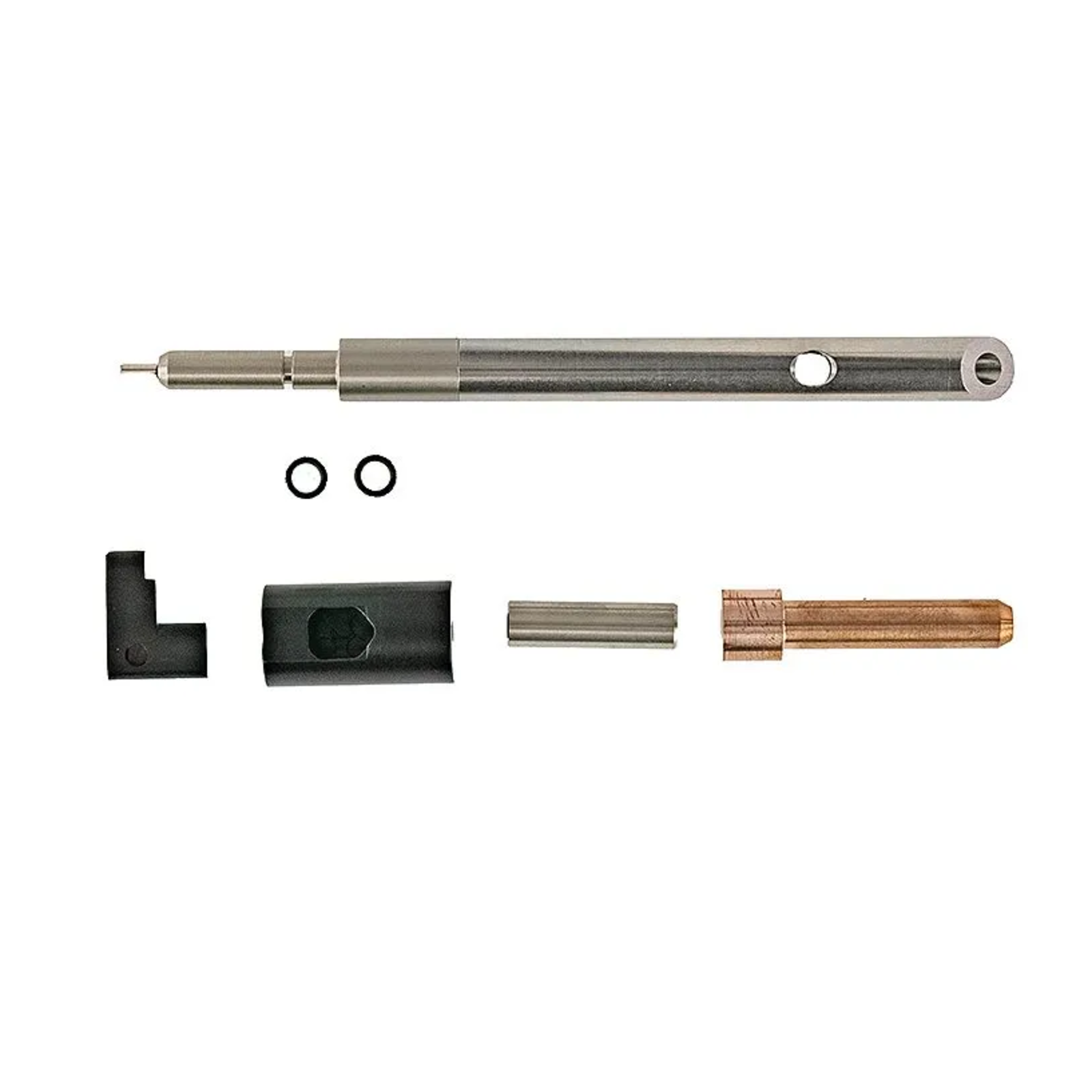 This power kit consists of a tungsten (tungsten) hammer weight, pin probe and accessories.
The tungsten hammer weight has 1.7x the density of a steel hammer weight and thus can build up more momentum to open the valve longer, and also at higher regulator pressures, for more power.
The pin probe provides more airflow than the standard probe.
The probe is made for 5.5mm (.22) and can be converted to 6.35mm (.25) with the included bushing and o-rings
The probe is therefore not made for 7.62mm (.30).
For this caliber it is best to take the separate hammer weight.