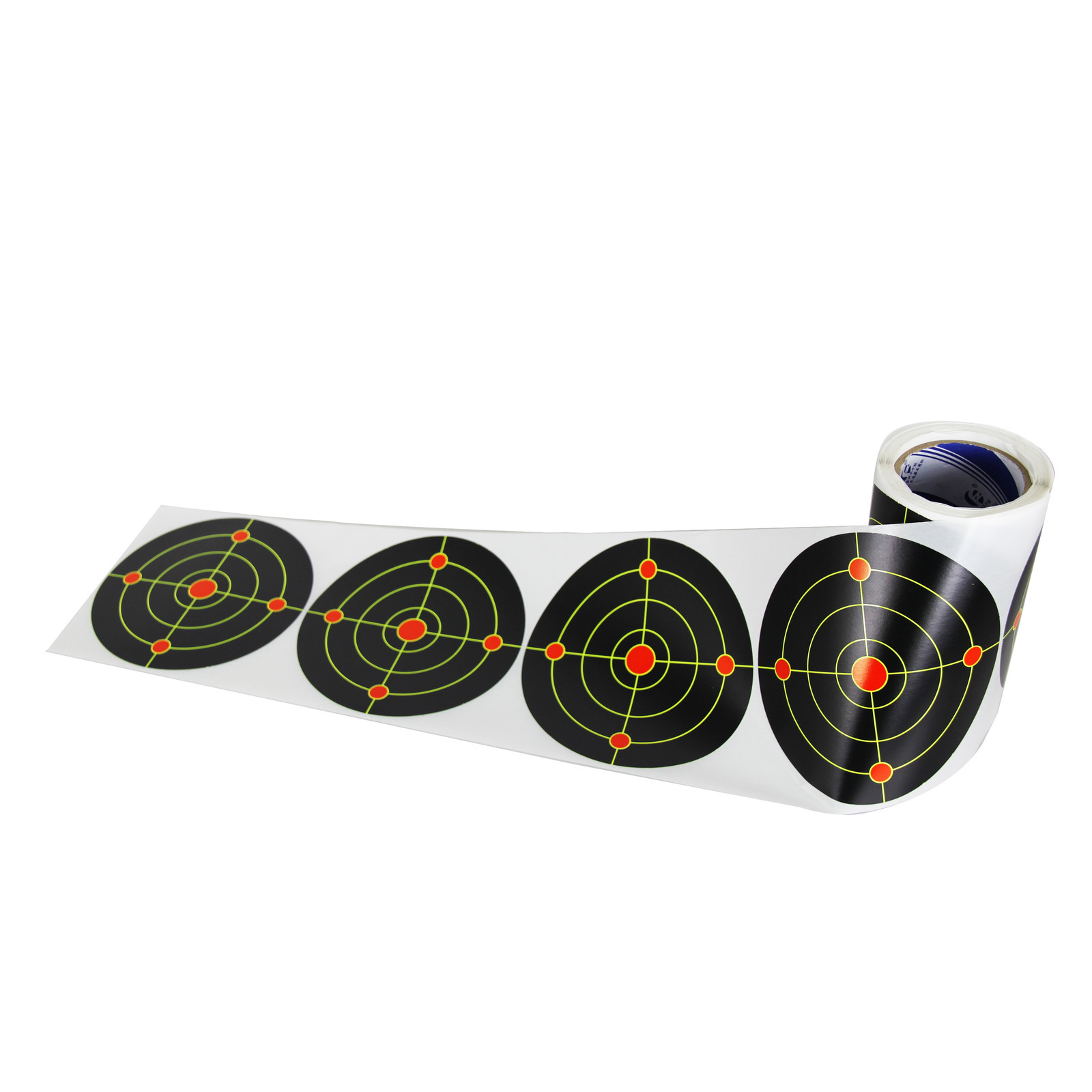 These Splash targets are stickers that perfectly show the impact of the bullet at a great distance.

As soon as a projectile flies through the sticker, a large yellow spot appears around the hole. This makes your groupings easy to see even on long distances.
Ideal for sighting in your scope!
Diameter :12cm
100 pieces.