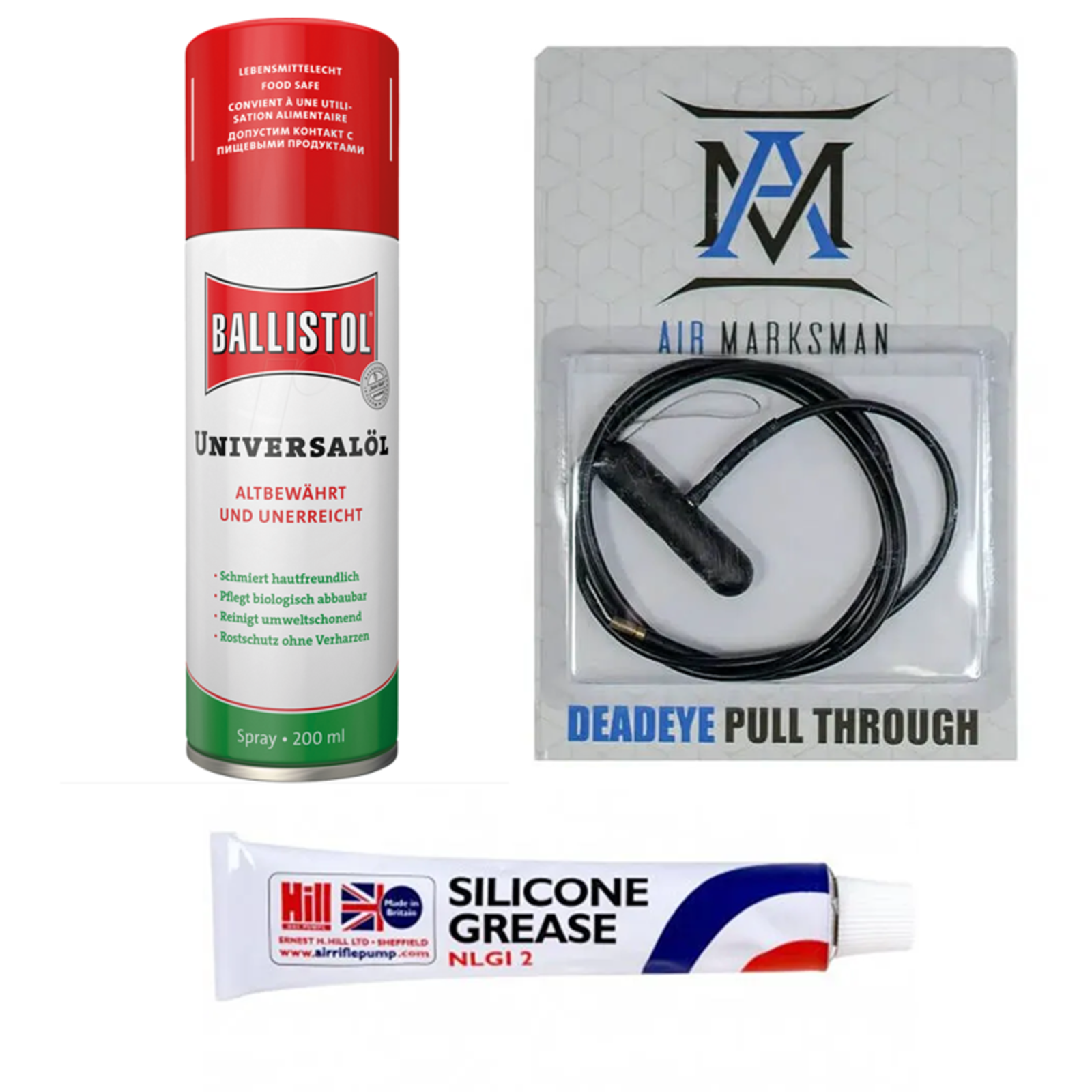 | | |
| --- | --- |
| Article number: | Ballistol 200ml, Hill NLGI2 Silicone Grease, Airmarksman Deadeye pull through |
| Availability: | Out of stock |
How to take care of your PCP rifle? This kit gives you all you need to make sure that your rifle will live a long life!
Ballistol gun oil
Ballistol Oil is known as one of the best universal gun oils.
You will mainly use this oil to prevent rust.
Spray this oil on a cloth and pull it over the metal parts of your weapon.
Silicone grease
Essential for PCP rifles is the maintenance of the O-rings.
Especially the o-ring in the barrel or around the probe/valve could use some love.
If you have a rifle with a fill-probe, this grease is also very good for these o-rings.
Airmarksman Deadeye Pull through
With this set you can safely clean the barrel of your weapon without risk of damage.
This steel-free tool has a kevlar loop that allows you to pull cotton swabs through the barrel.
You can cut these cloths to size yourself (out of an old t-shirt is fine) to the size of your caliber.
Thread the cord through the barrel, put a cloth through the loop (the first cloth may contain some Ballistol), and pull as many cloths through the barrel until they come out clean and dry (so no more oil in the barrel).