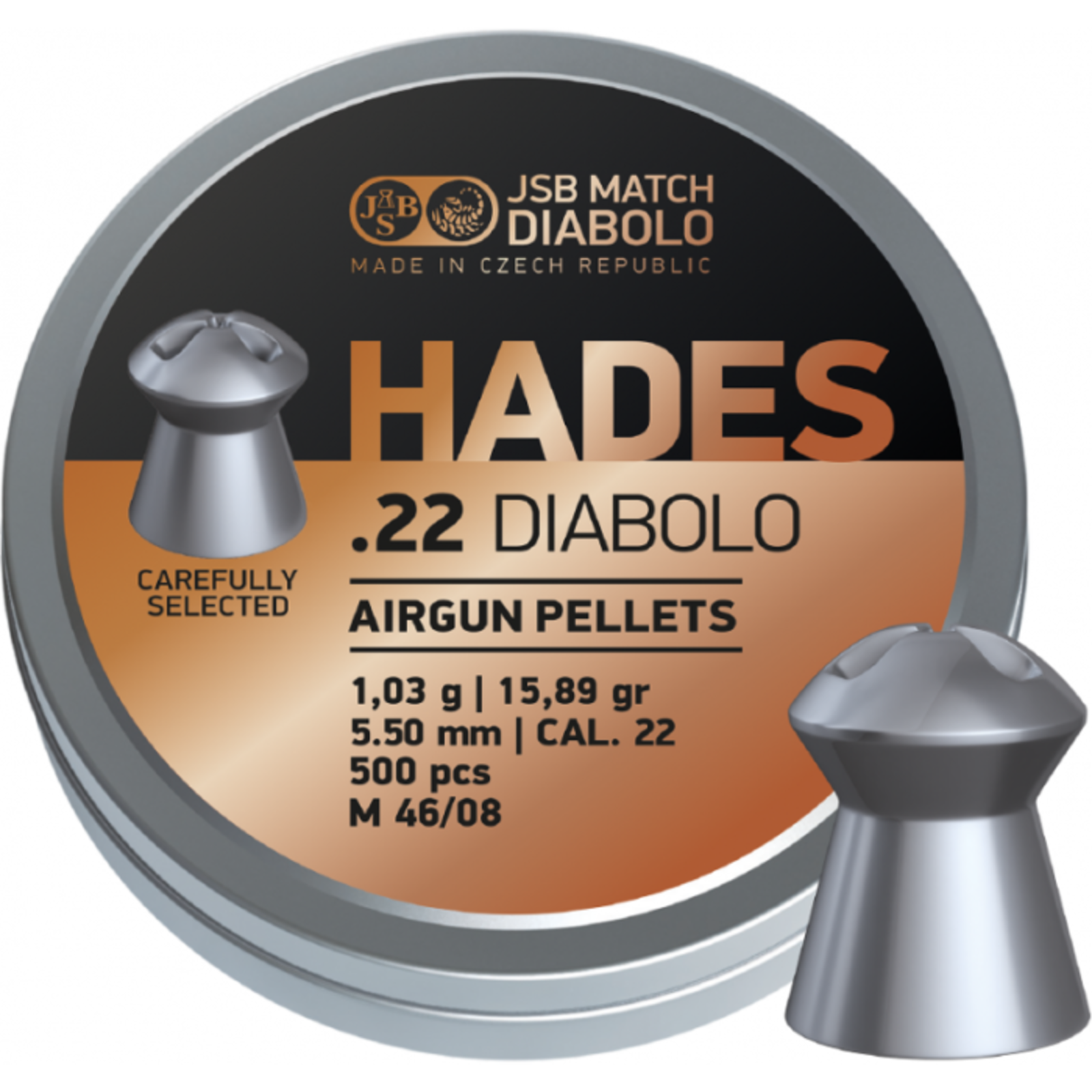 The JSB Hades is designed to combine accuracy with high damage!
Upon impact, the shaped head will expand to do as much damage as possible.
This makes this pellet a great choice for hunting and pest control.
Made with the high quality control that we have grown to know from JSB.
| | |
| --- | --- |
| Count: | 500 |
| Caliber: | 5.5mm (.22) |
| Design: | Diabolo Hollowpoint |
| Weight: | 1.03 gram (15.89 grain) |
| Length: | 7.25mm |
| BC: | 0.024 |