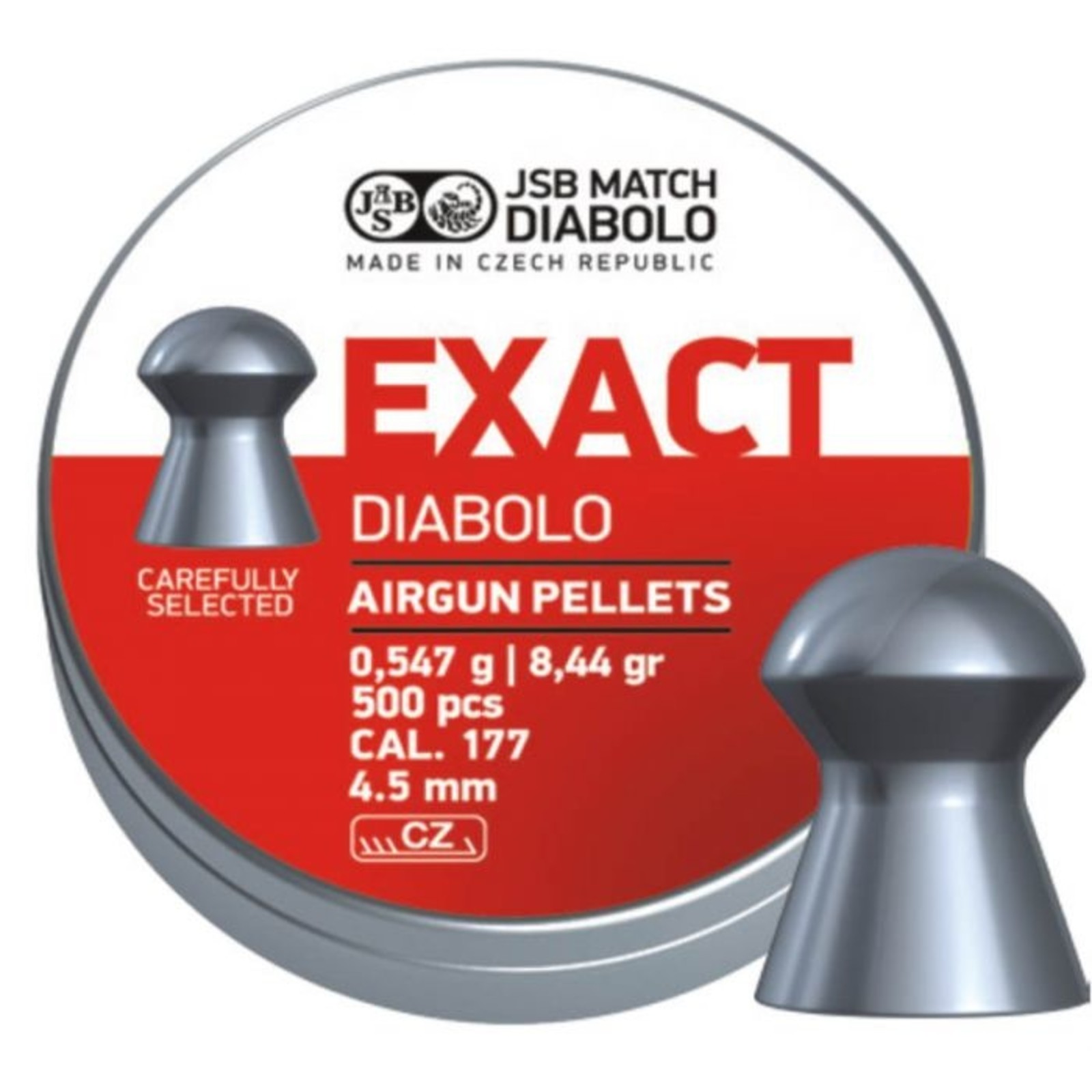 Due to its weights, a specially designed shape, perfect distribution of centre of gravity and alignment the Exact airgun pellets are the best choice for longer-distance outdoor (and indoor) shooting.
Exact products undergo a thorough hand-pick quality control.
Caliber 4,5mm (.177) Diemeter 4,51mm
Weight 0,547 gram. 8,44 grain.
Quantity 500 pcs.