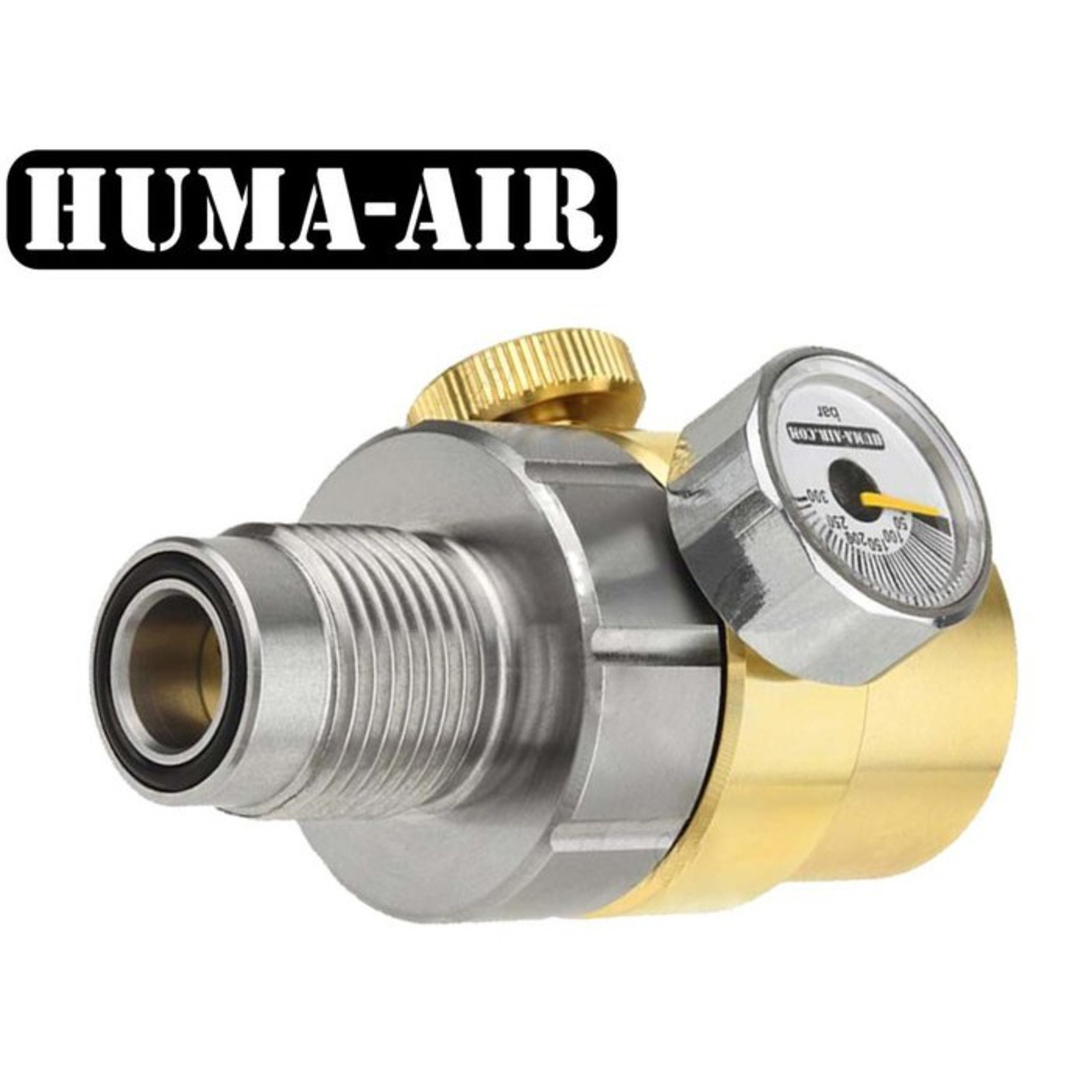 This ultra compact external regulator is especially designed for airgun shooting and it can be screwed on to a 200/300 bar scuba tank with DIN connection.
The regulator will reduce the outgoing pressure according to your settings so you can optimize the working pressure matching your air rifle.
This will result in a constant pellet speed and better groups. The regulator is equipped with a pressure gauge that will indicate the set pressure and a bleedscrew so it can fully function as a fillset.
The outgoing pressure range can be steplessly adjusted from the outside, withing the pressure ranges below, by turning the bronze ring.
1: 70-125 bar
2: 100-200 bar
3: 180-250 bar
Within these settings the regulator can be set stepless in pressure. The standard setting is "2" in the pressure output range 100-200 bar.

Because of the de-pressurize screw and manometer the regulator can also be used as a stand alone fillset.
You will need a fill hose with 300 bar DIN connection to attach to the regulator (not included)
If you already have a fillset with 300 bar din connection it can be screwed into the regulator.
| | |
| --- | --- |
| Length: | |
| Top-side mount: | 300 bar DIN |
| Under-side mount: | 300 Bar DIN |
| Extra: | |