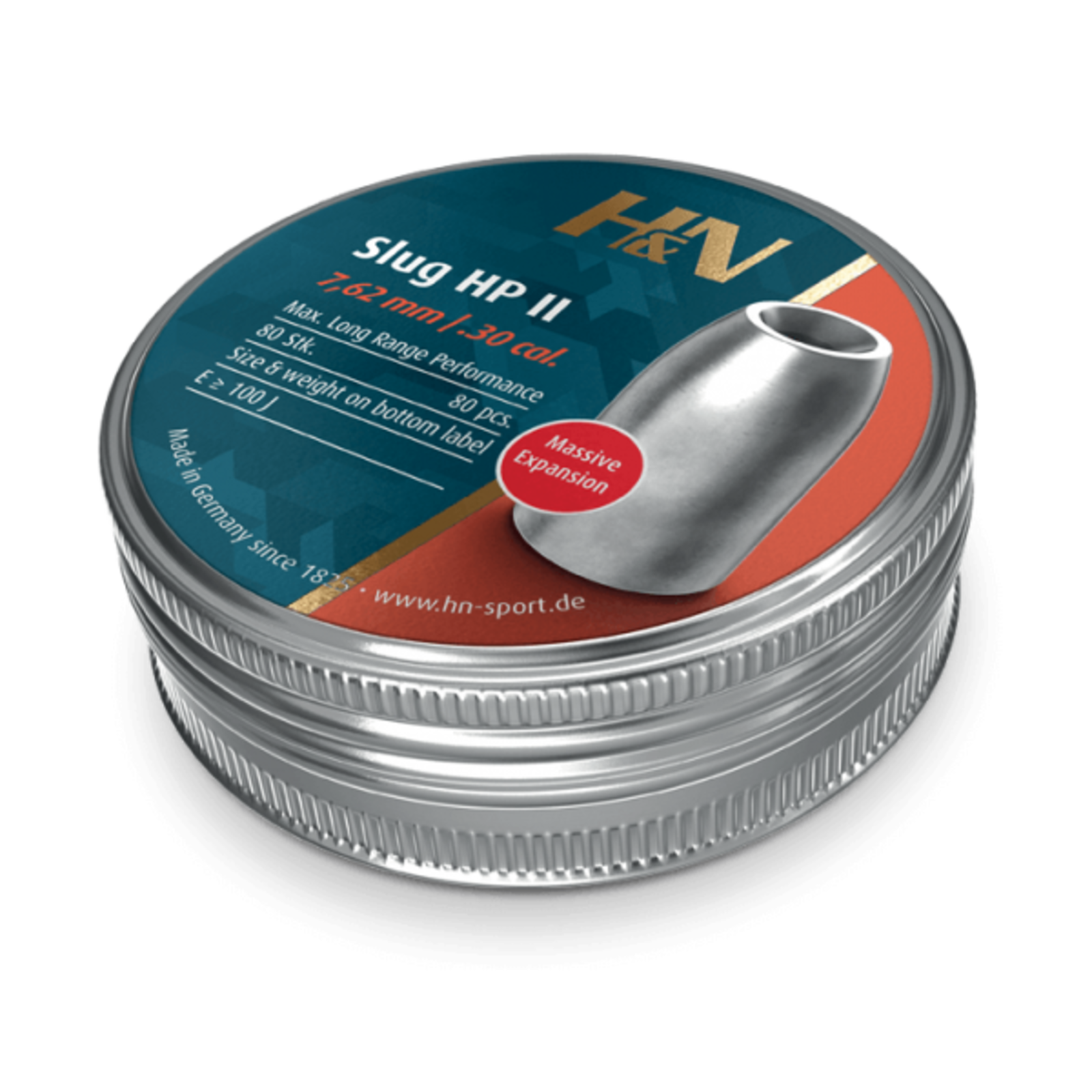 The H&N Slug HP II is designed for long-range hunting and target shooting with powerful compressed air rifles.
The main feature is a new hollow-point design with a large meplat combined with soft lead.
The result of this is maximum expansion and energy transfer after impact.
The Heavy Slug has been developed and tested in close collaboration with Air Hunter Gerhard, a renowned expert in air rifle hunting and competition shooting.
| | |
| --- | --- |
| Count: | 80 |
| Caliber: | 7.62mm (.30) |
| Design: | Hollow-point (HP) |
| Weight: | 54 grains |
| Length: | |
| BC: | 0.115 |