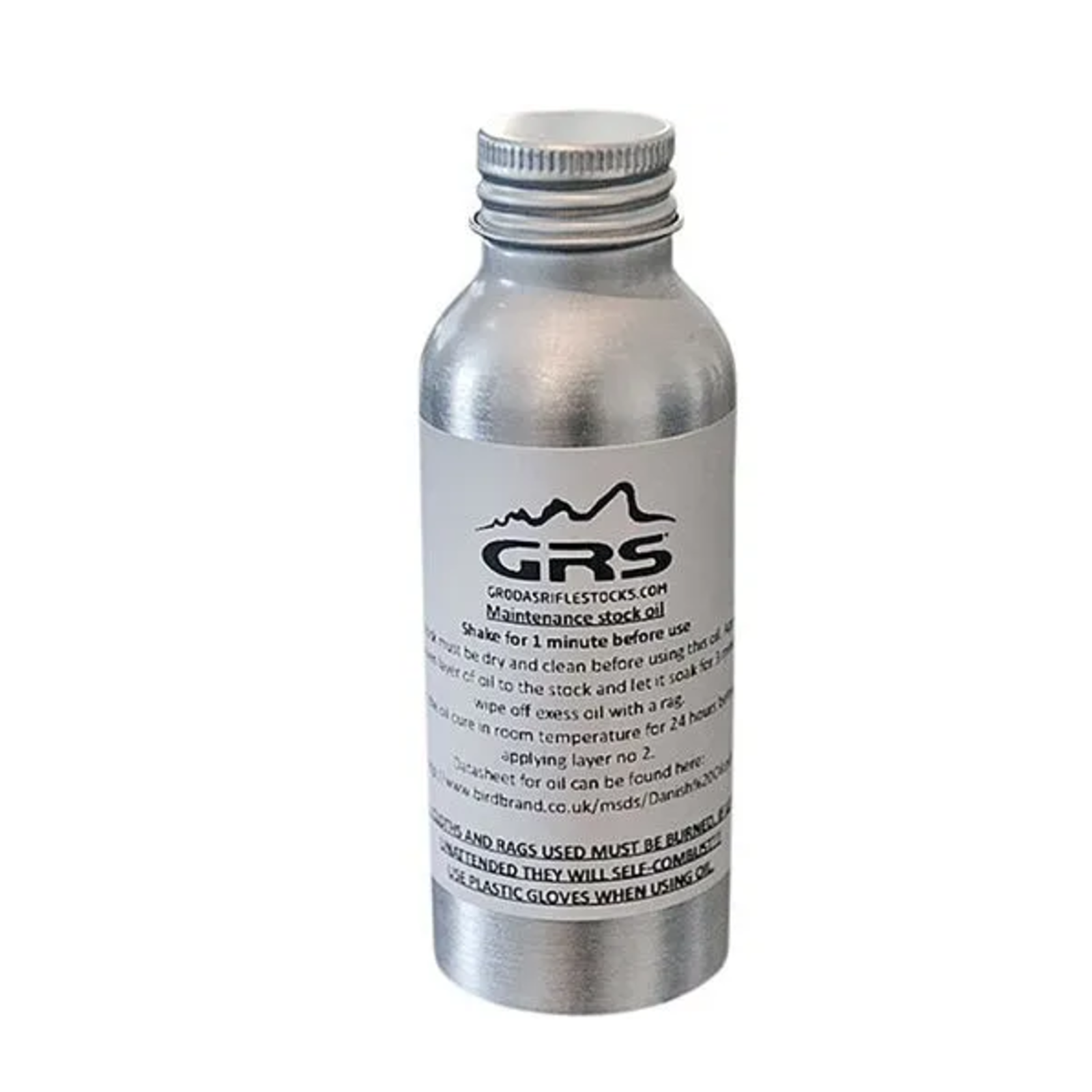 A stock treated with GRS stock foil is protected against moisture and drying out.
For proper maintenance and long life, a stock should be oiled two to three times per season.
The birch wood from which the GRS stocks are made, like any other type of wood, must be oiled regularly for protection against moisture and drought.
Moisture can affect the glue and drying out is at the expense of the flexibility of the wood, making it easier to break.
In addition, this oil brings an aesthetic benefit in that it emphasizes the texture and beauty of the wood.