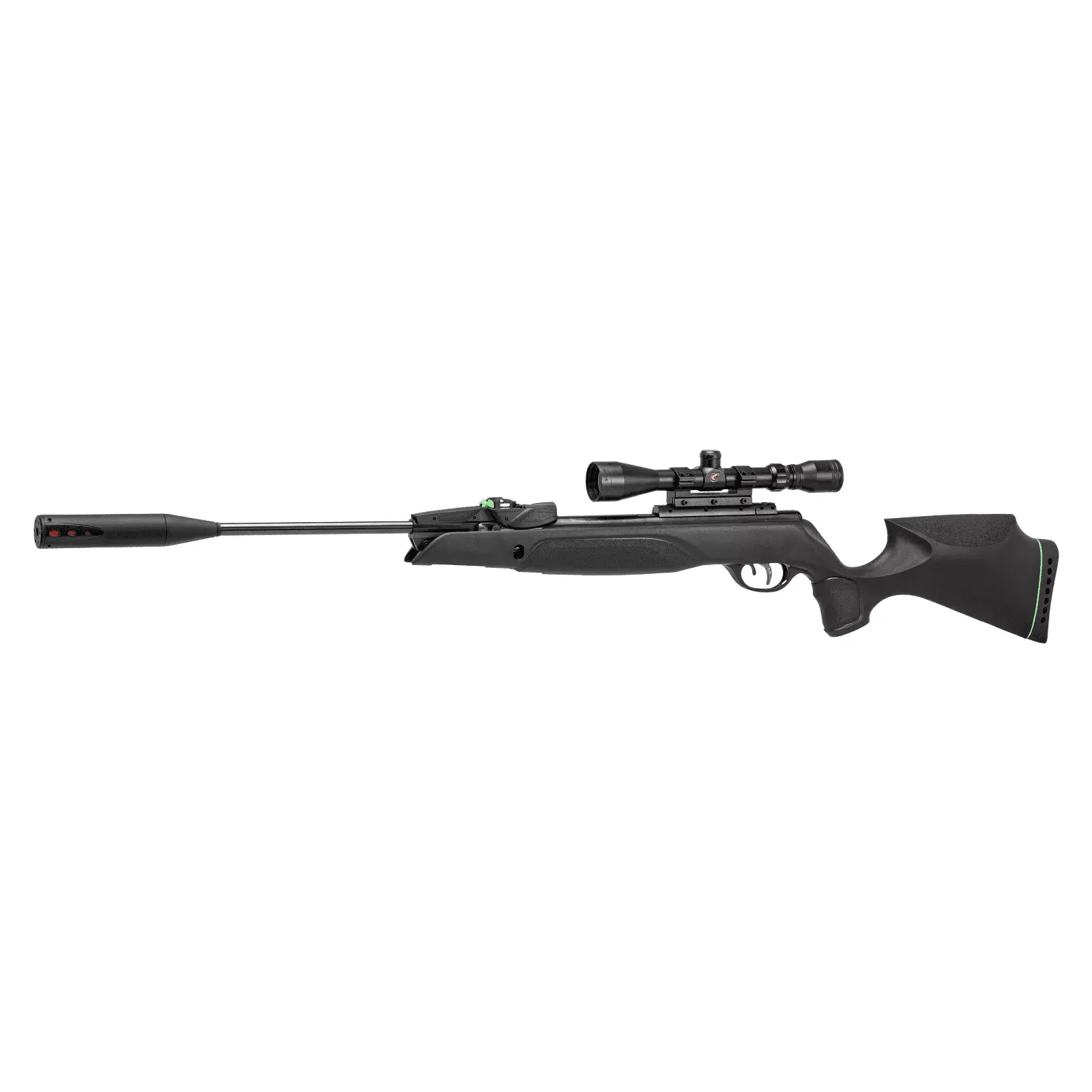 | | |
| --- | --- |
| Availability: | Out of stock |
The Gamo Swarm Magnum Pro Gen3i is a fantastic beast of a rifle!
Equipped with the latest Gen3i 10x magazine system, a smooth and powerful IGT gas spring and a clear 3-9x40 rifle scope; this air rifle leaves little to be desired.
This powerful air rifle is fitted in a well-finished stock with an ergonomic design.
This synthetic stock is made of glass fiber reinforced nylon and has grip-enhancing texture at the grip and fore-end.
Gen3i Magazine system
This powerhouse is equipped with the next generation of the Gen2 and Gen2i (inertia) magazine system.
With this system, this powerful rifle automatically presses a bullet from the 10-round magazine into the barrel.
This Gen3i magazine is made after Gamo's interia technique. Here the magazine only rotates after a shot has been fired.
This prevents the chance of double loading when you accidentally break the barrel 2 times.
Is your magazine empty? Quickly put in a freshly filled magazine!
As a result, you do not have to fiddle with bullets and you stay in the "flow" when shooting.
IGT Gas-piston
The heart of this rifle is a 45 joule IGT (inert gas technology) gas piston/gas ram.
Unlike a traditional coil spring, this system cocks and fires much more smoothly. Which is very desirable with these powerful break barrel rifles!
This gas system also reduces noise, which works well with the Whisper silencer on the 5.5mm barrel.
In short, this is a beautifully finished rifle that packs the latest technology from Gamo into a powerful package.
| | |
| --- | --- |
| Power source: | IGT Gasram |
| Caliber: | 5.5mm (.22) |
| Muzzle energy: | 45 joules |
| Magazine: | 10x Gen3i |
| Operating system: | Breakbarrel |
| Trigger: | CAT |
| Optics mounting: | 11mm Dovetail |
| Barrel length: | N.a.v. |
| Total length: | 121mm |
| Weight: | N.a.v. |
| Muzzle: | Fixed silencer |
| Extra: | |
| Accessories: | 3-9x40 scope |