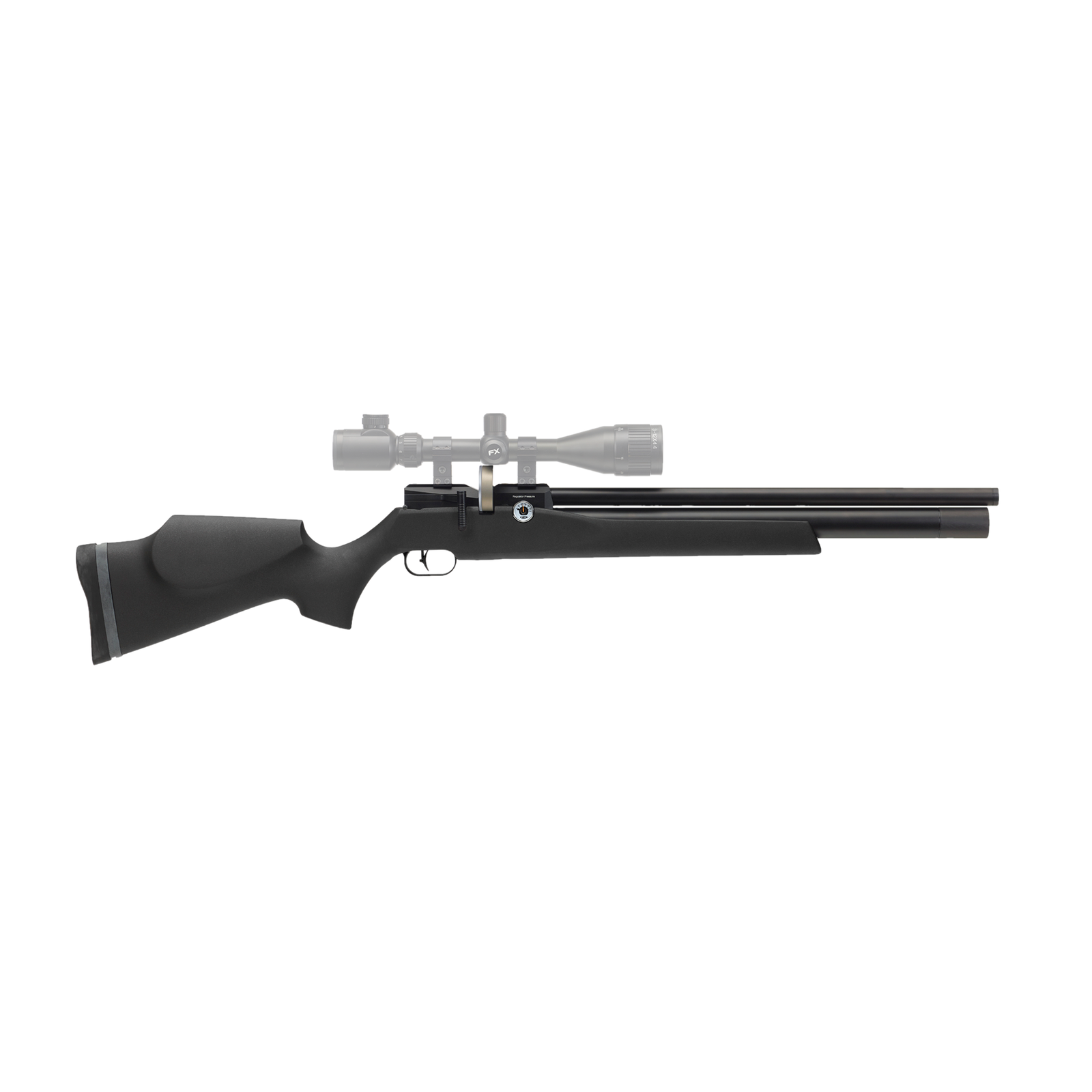 The FX Dreamline Classic Synthetic is based on the modular Dreamline concept, where all FX technology, all FX options and all adjustment options are cast together in one concept.
STX Barrel system
This rifle has a shrouded barrel on which a suppressor/silencer can be mounted.
With the STX barrel system, it is possible to switch your barrel's liner for different projectiles, twist-rates, etc.
All FX Dreamline models have a quick change system where the barrel can be replaced by a barrel with a different caliber.
Adjustable regulator
Thanks to the adjustable build-in regulator, the rifle is extremely consistent in power.
This offer high accuracy in combination with the high quality barrel.
Power adjustment
The adjustment wheel on the side of the rifle offer an easy change in power.


Rifle scope excluded.
Before we can ship an air rifle or air pistol , we will need a valid copy of your id as proof that you are 18 years or older .You can email this copy to [email protected] . Always pay attention to the existing regulations of gun laws in your country.
| | |
| --- | --- |
| Power source: | Pre compressed pneumatic (PCP) |
| Caliber: | 5,5mm | 6,35mm | 7,62mm |
| Muzzle energy: | 41 | 60 | 101 joules (adjustable) |
| Fill pressure: | 230 bar |
| Air capacity: | 5,5mm: 220cc | .6,35mm & 7,62: 290cc |
| Regulator: | Yes, adjustable |
| Operating system: | Side-lever |
| Magazine: | 18 | 16 | 14 shots |
| Max. projectile length: | |
| Optic mounting: | 11mm dovetail |
| Weight: | 2800 gram |
| Length: | 5,5mm: 975mm | .6,35mm & 7,62: 1090mm |
| Barrel length: | 5,5mm: 500mm | .6,35mm & 7,62: 600mm |
| Muzzle: | 1/2 UNF] |
| Accessories: | Magazine, fill probe, manual |