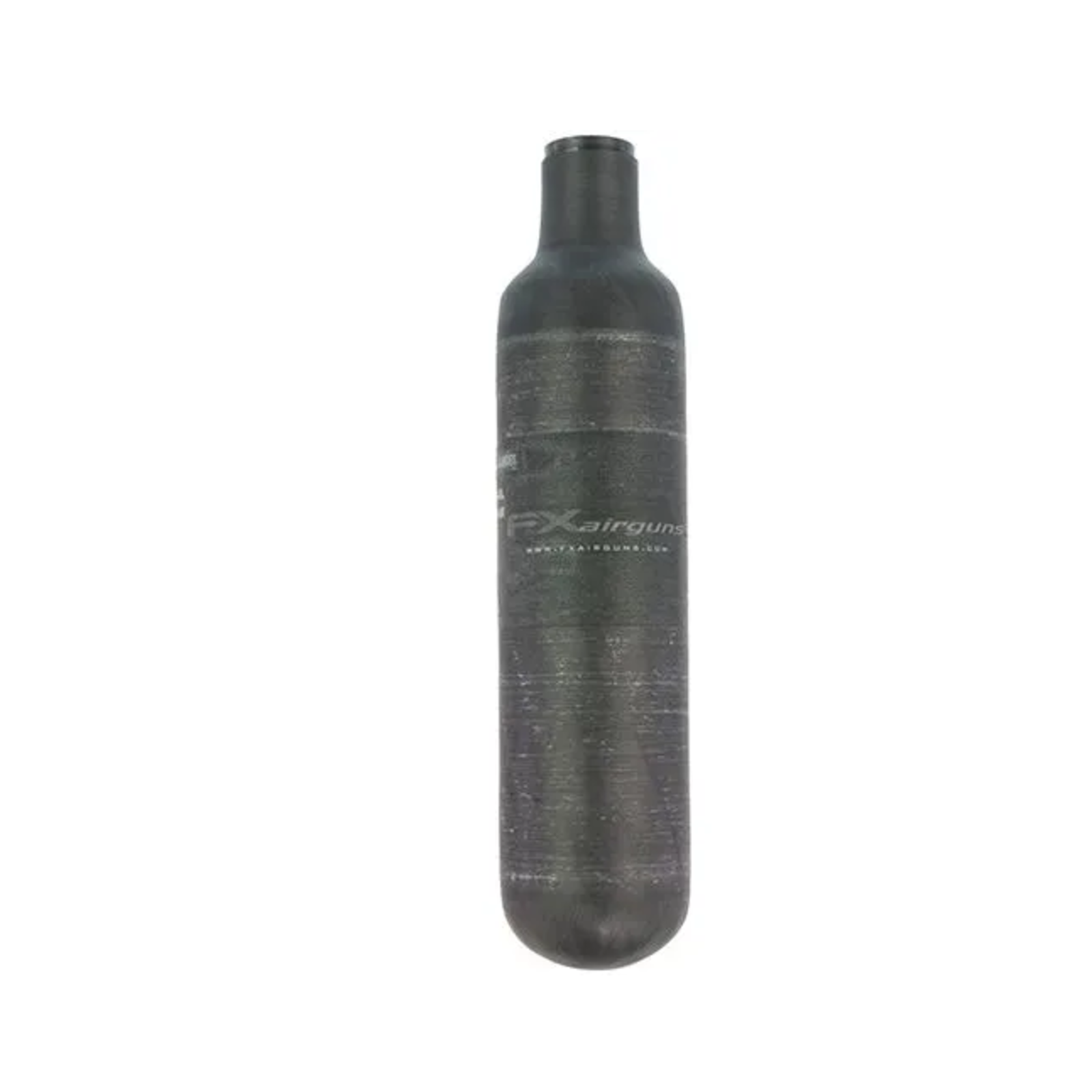 With a higher fill pressure, this 300 bar cylinder can offer higher power adjustments or more shots than the standard 230/250 bar cylinders.
Weighing only 560 grams, this bottle is also an ideal upgrade in contrast to the heavier aluminium bottle.
This bottle fits the FX Impact, Maverick, Boss, Crown, Royale 400 and Royale 500.
Do note that your weapon may have a lower maximum working pressure. Don't exceed this.