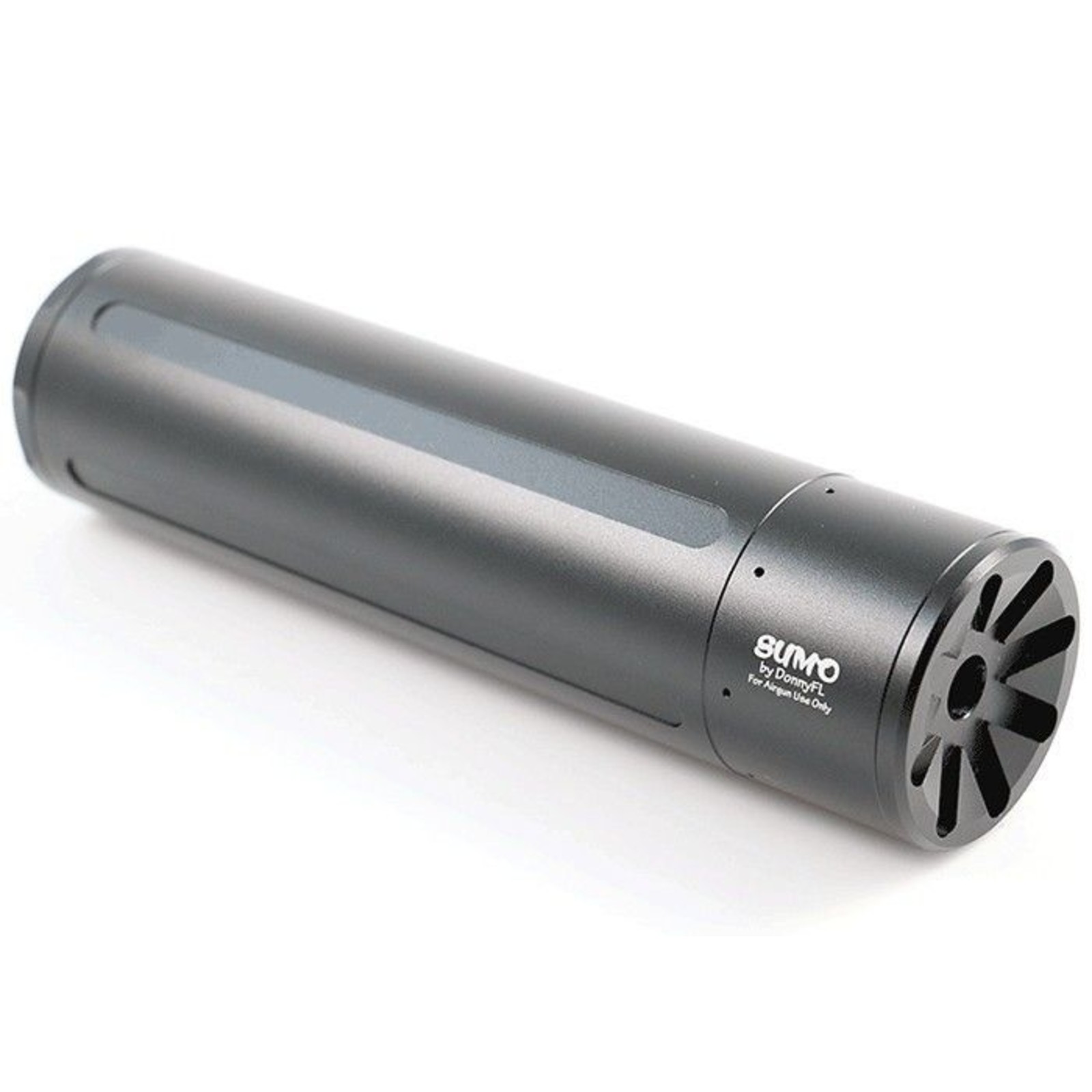 This DonnyFL Sumo 1/2 UNF moderator is the long version of the DonnyFL Tatsu.
The Sumo moderator is felt wrapped and has a matt anodised finish. No tools are needed to take this moderator apart, just unscrew the rear end cap to dismantle.
This DonnyFL Sumo moderator is suitable for air rifles with 1/2 UNF threaded barrels.
| | |
| --- | --- |
| Caliber: | .22 - .25 | .25 - .30 |
| Thread: | 1/2 UNF |
| Length: | 160mm |
| Width: | 40mm |
| Weigth: | 159 grams |