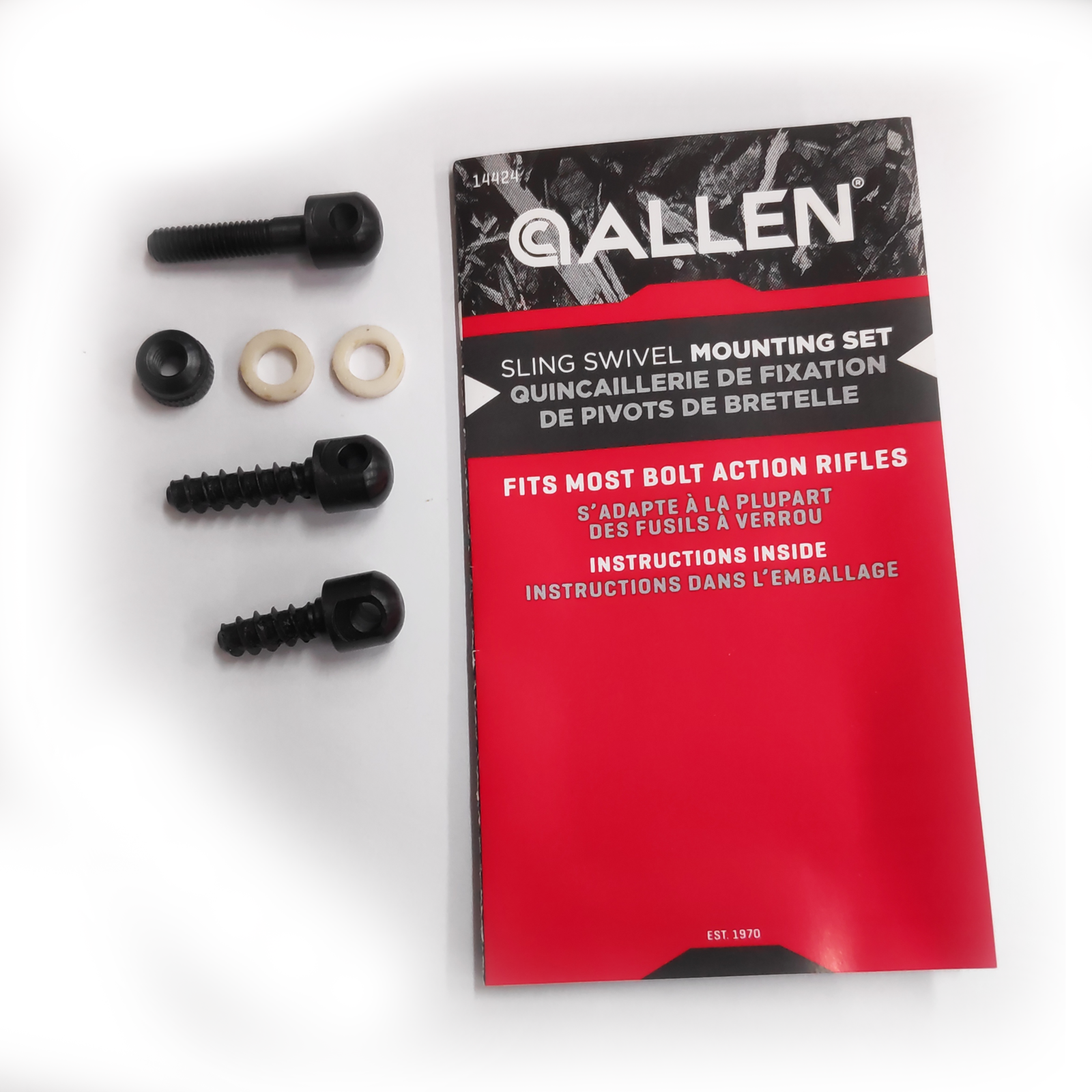 Do you want to mount a sling or a Harris-style bipod to your rifle, but you don't have a swivels or studs?
This kit allows every DIY gunsmith to place studs on your rifle!
This kit consists of:
1x Threaded stud with nut for threaded or hollow stocks.
This stud is usually to long for threaded inserts and be cut down to the ideal length.
1x Long screw stud for wood stocks
1x Short screw stud for wood stocks
2 Buffer washers
You might need 2 sets depending on your stock type & needs.