Let's talk about big-bore airguns!

Most of us are used to break-barrel airguns that shoot .177 (4.5mm) pellets. Or if you want
some more power, a .22 (5.55mm).
But as some of us know, size does matter..
So what if you want some bone-crushing power of the .30(7.62mm)?
Can this be done outside the realm of PCP?
Hatsan, known for always delivering more power than you expect, has proven us not only that
this can be done with a break-barrel, but also that it's a lot of serious fun!
So what is this miracle gun?
The Hatsan Carnivore 135QE is the world's most powerful big-bore break-barrel airgun.
This airgun is made for the big and heavy .30(7.62mm) pellet.
At first, this caliber was reserved to PCP airguns only, because they could provide more power.
So how does Hatsan do this?
To keep it easy: A big spring, delivers more power.
Inside the housing, there is a large spring that can deliver 45 Joules of pure energy.
Using this energy, the airgun can spit out the pellet at 170m/s or 550 fps (factory numbers. The actual speed will differ depending on the caliber).
Now this does sounds slow compared to smaller caliber airguns.
But you have to keep in mind that this is a significantly bigger piece of lead.
Remembering our lessons from the Differences in airgun calibers blog, we know that this
means that a heavy pellet will deliver more impact energy.
Now of course, a massive powerful spring slamming forwards creates a lot of vibrations and
recoil.
To deal with the power of this spring, Hatsan has implemented their Shock Absorbing System (SAS) which comes down to a rubber padding around the connection between the gun system and the stock.
This results in a reduction in the felt recoil.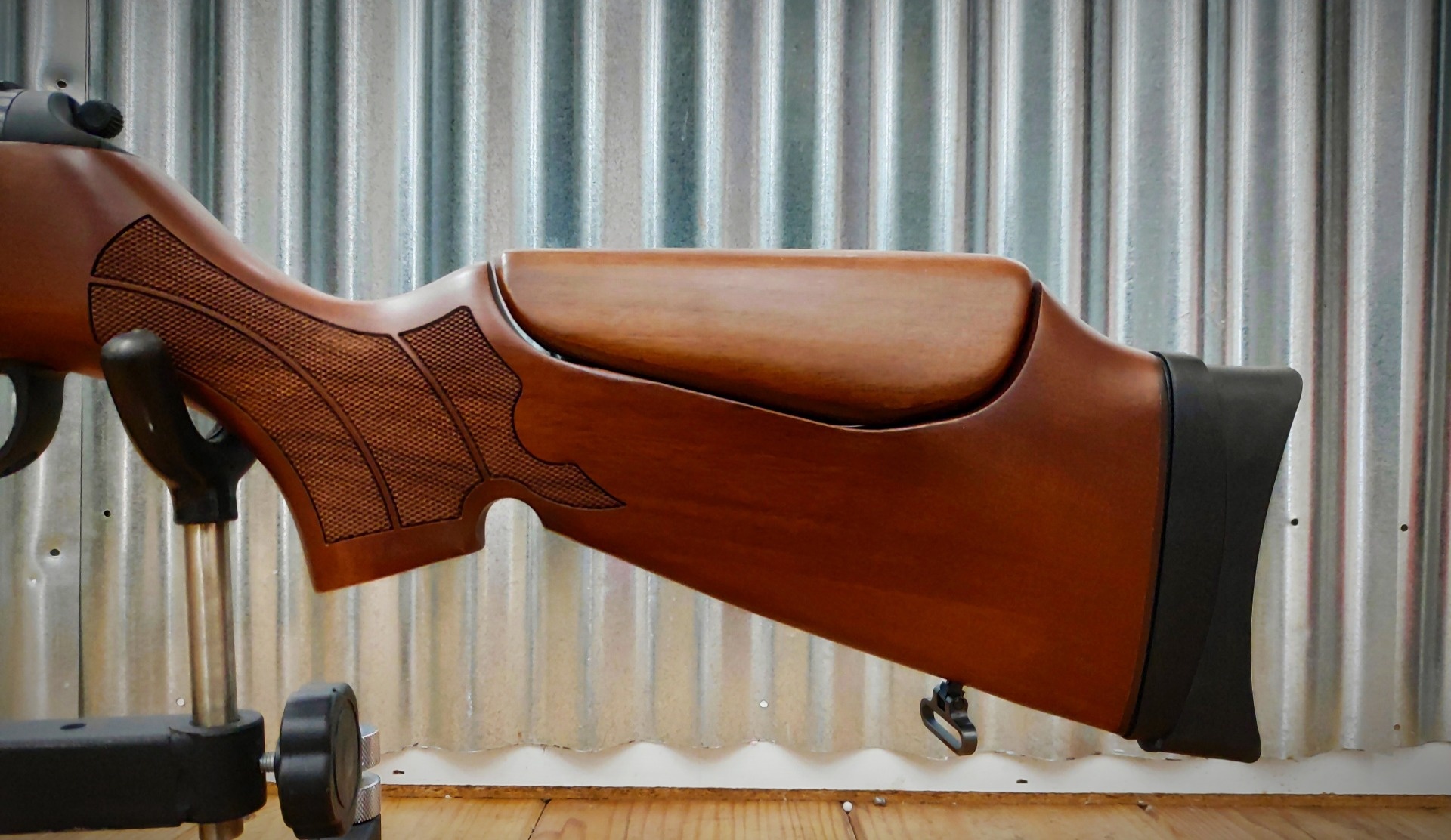 More than just power?
Not only does this beast of a gun provide you with an addictive amount of power, it's also surprisingly accurate (given you can shoot well).
This is due to Hatsan quality barrels and adjustable two-stage Quattro trigger, providing you with a smooth and highly adjustable platform.
Also, the stock (made from the beautiful Turkish walnut) is included with an adjustable Monte Carlo cheekpiece.
Coming from the QE series, this airgun is equipped with a fully shrouded barrel and sound moderator.
Making the gun approximately 50% quieter.
Besides the Truglo fiber optics mounted on the front and rear of the gun, the gun has both and 11mm and a 22mm rail for mounting other optics such as a scope.
Be aware that for a power airgun such as this one, you do need to get a sturdy scope that is made to handle this immense energy.
An example would be a brand like Hawke.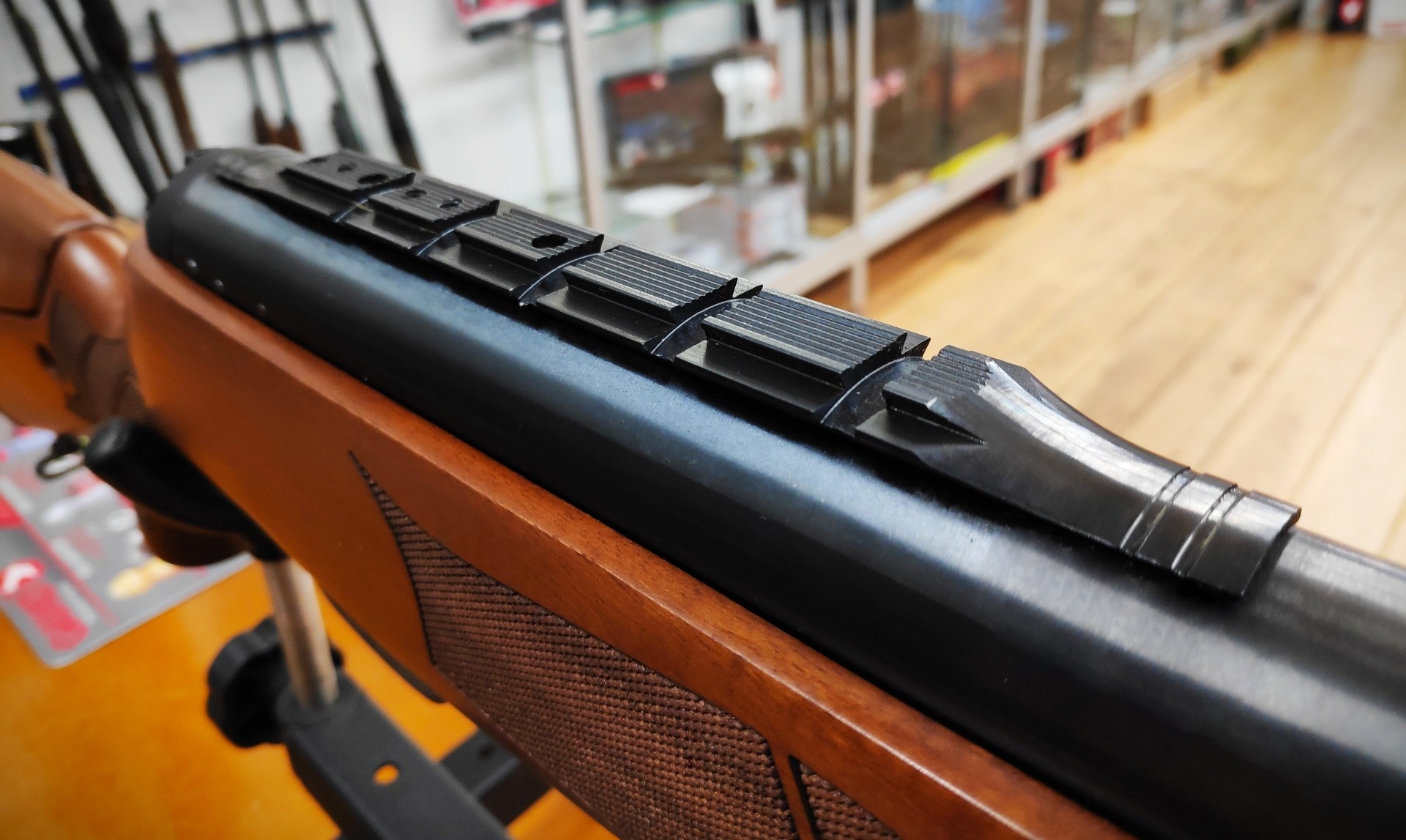 In short
What it boils down to, is that this an airgun that can deliver a lot of power and destruction.
Making it very addictive to shoot.
But besides being a lot of fun, it's still a high quality and accurate gun.